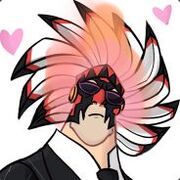 Were you looking for the boss called "Simply Time!"?
Simply Delicious
is an associate of
Glubbable
and a major contributor to the
Slender Fortress
community. He is the head admin at all of Glubbable's servers, has helped Glubbable in the creation of several maps, and created the classic camera overlay for the gamemode.
Ad blocker interference detected!
Wikia is a free-to-use site that makes money from advertising. We have a modified experience for viewers using ad blockers

Wikia is not accessible if you've made further modifications. Remove the custom ad blocker rule(s) and the page will load as expected.